Om Os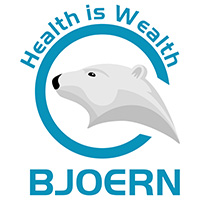 Who we are:
BJOERN is a Danish brand of healthy products.
In 2016, the founder of Danstyle met the owner of Camette in Copenhagen. Danstyle is a cross broader ecommerce company, focusing on bring Danish brand to the Asia market, primarily China.
Camette is a company with more than 40 years expertise with producing healthy products. At the end of the meeting, the company decided to explore the Chinese market together. As a joint project, Camette will be in charge of product research, production, and labelling; and Danstyle will be in charge of packing design, promotion and marketing etc..
BJOERN is ONLY produced in Denmark with high standard quality control. The trade mark is registered both in EU and China.